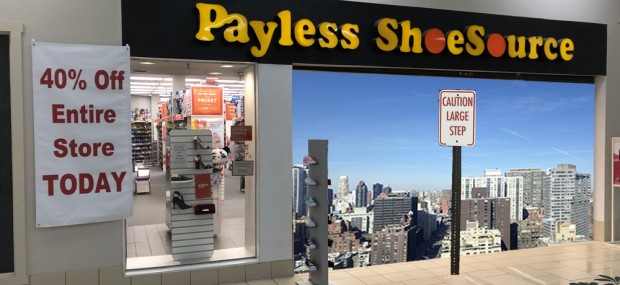 I use Photoshop a lot for work, editing photos, and sometimes cleaning up something that distracts from the main image. Occasionally, I like to have a little fun and play with some images.
My caption for this is: "I thought percent off meant for prices."
This image uses parts of four different photos. There's the main image of the store, floor and surrounding walls, etc. The shoe rack in front of the store comes from a separate photo of the store. Of course, the backdrop is a different photo, from Manhattan. And the Caution sign comes from a parking lot.